I fall hard for imagery from places like West Elm, Anthropologie, CB 2, and Pottery Barn. I can't be the only one, right?
But your girl has West Elm taste on a thrifter's budget. So I've partnered with Timeyard to show you some amazing products that will satisfy your craving for class while keeping your bank account happy. Sound good? Yep.
These matte black modern planters are only $25.99 for both and are giving me allllll the high end vibes and I've seen similar for TRIPLE the price. Plus this timeless shade makes my plant colors POP. So just toss those plant babies in and call it a day! Not a plant person? You could even use them in the kitchen as utensil holders or in the bathroom for makeup brushes. They are so gorgeously sleek that you could honestly use them anywhere.
I love them sitting on my thrifted wicker shelf and also on my Easy Open Shelving by my vintage books and goblets. Mixing modern and vintage gives such a cool vibe.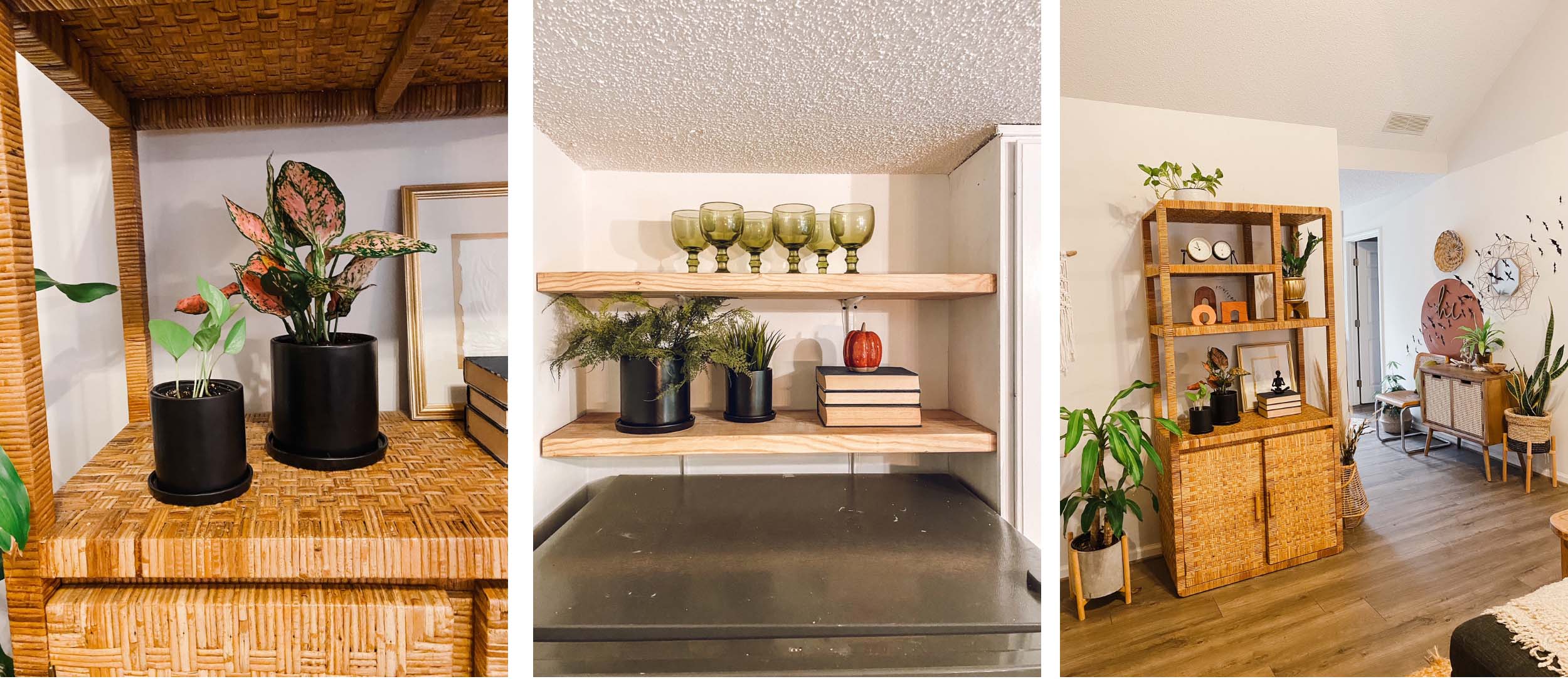 We've all seen those adorable jute baskets floating around Instagram and Pinterest by now. But unless you luck out at the thrift store or want to get crafty and make your own, the price tag is not so adorable. Enter this set of jute hanging basket from Timeyard- its only $19.99 for TWO! They fit perfectly in with my style and I love the modern leather strap.
I've got mine set up in my garage entry way with one to hold face masks (thanks Covid 19) and the other for dog leashes. This way all the clutter is contained and looks Instagram worthy at the same time. How gorgeous does it look on this Easy DIY peg rack?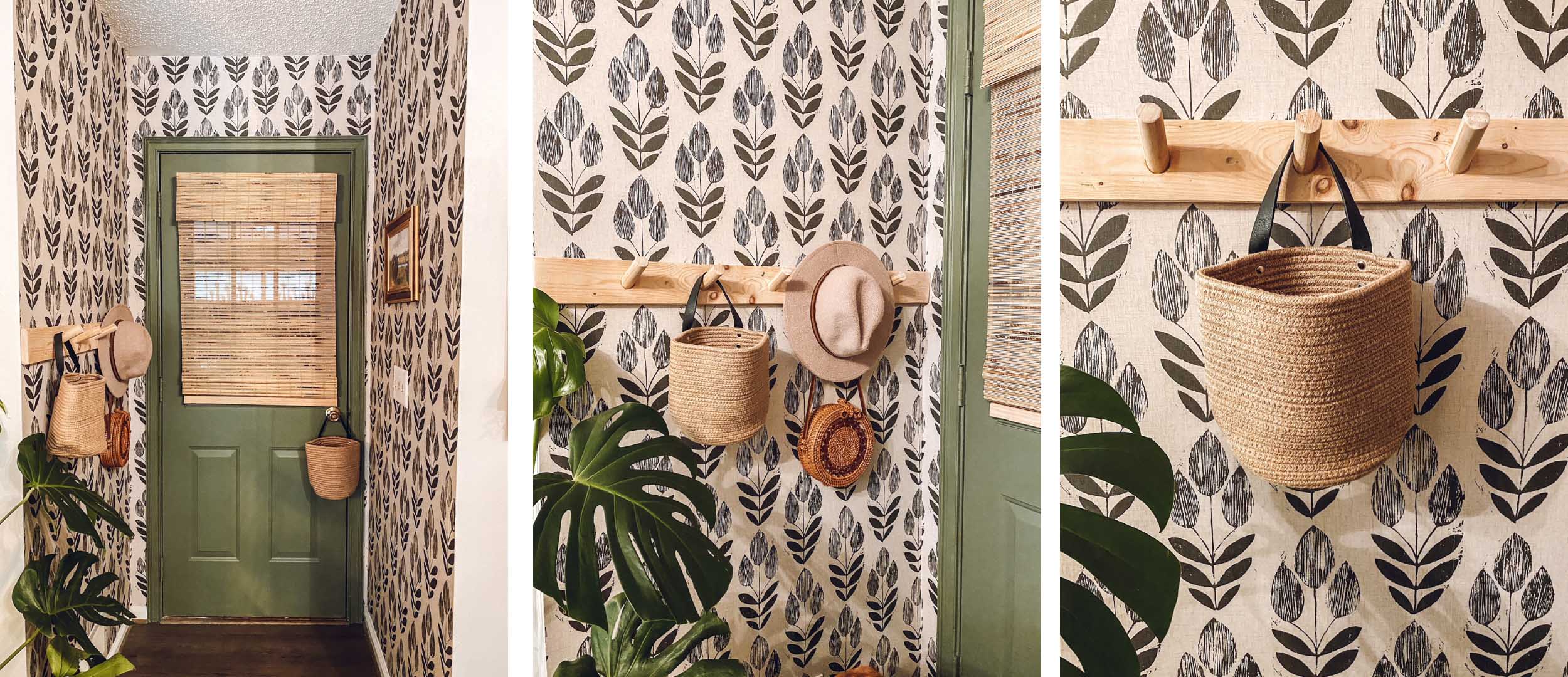 Lastly, you know those giant woven baskets that all the influencers have holding perfectly tossed throw blankets and clean laundry? Well, get ready because this gorgeous babe is HUGE! Like, could fit a small child huge. So, this tall woven hamper will hold all the laundry you put off doing (and then some) with impeccable style.
It's over 2 feet tall, incredibly sturdy and would also be adorable for storing kids stuffed toys or pillows. Needless to say, I replaced my flimsy broken laundry basket with no hesitation. And it looks gorgeous with my $0 Laundry room refres.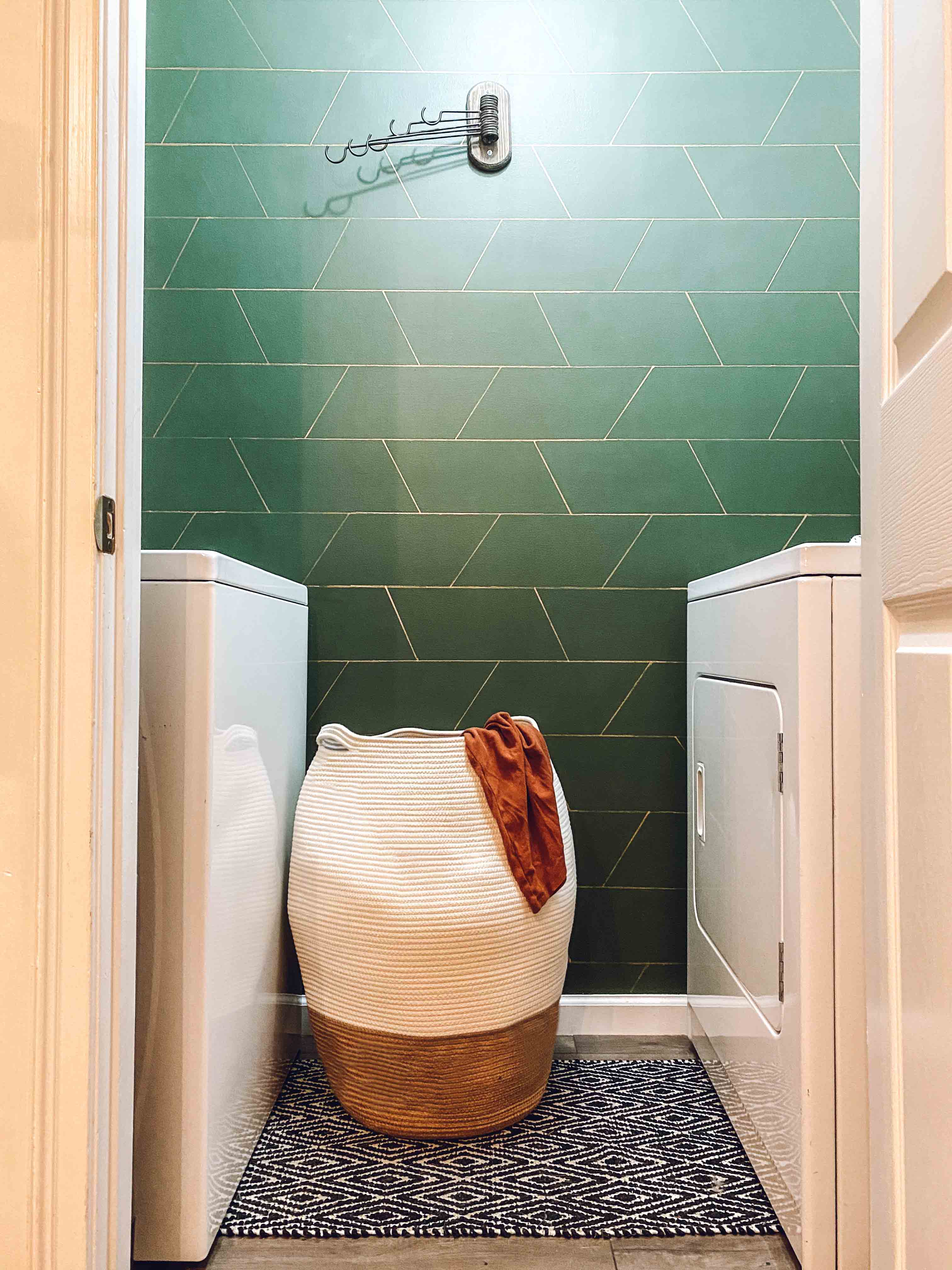 One quick little P.S.
This little bunny ears basket set would not only be perfect for your little ones Easter baskets, but makes the sweetest little Spring plant basket or towel holder.